This programme has been designed to introduce modern concepts of cake decorating, design, and preparation, alongside an insight into fundamental business acumen. Our pâtisserie Master Chefs lead a combination of practical sessions, demonstrations and lectures to impart their knowledge, drawing from years of industry experience to provide you with skills and techniques that have been successfully implemented in the professional environment. The creative element of the programme coupled with key business acumen helps to develop an entrepreneurial attitude in participants.
Core Content
Decoration, Design and Production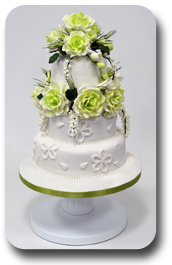 celebration cakes
wedding cake assembly
stacked and shaped cakes
cupcakes
flavour profiles
filling, coating and masking
icing textures and techniques
gum paste flower decorations
chocolate work as decoration
Our London institute houses dedicated bakery and pâtisserie kitchens featuring professional equipment such as induction hobs, market leading mixers and caesarstone work surfaces.
As a participant of Le Cordon Bleu London's Cake Decorating Programme, you are supplied with all the ingredients and equipment needed during each session, and everything you create is yours to take home at the end of the day.
Your Cake Decorating Programme manual contains: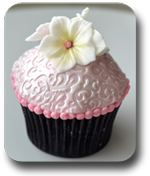 programme overview and introduction
cake, filling, and decoration recipes
step-by-step guide to tempering chocolate
overview of decoration techniques with visual descriptions
piping border and writing templates
No prior knowledge is required to participate in this programme.
Duration: 60 hours, 20 sessions.
View our Cake Decorating Photo Gallery